[ad_1]

Already, this year has seen a record-setting number of layoffs across the tech sector. Even for those not directly impacted, the news can be frightening. After all, millions of small and medium businesses rely on tech giants like Google and Microsoft to power their digital advertising.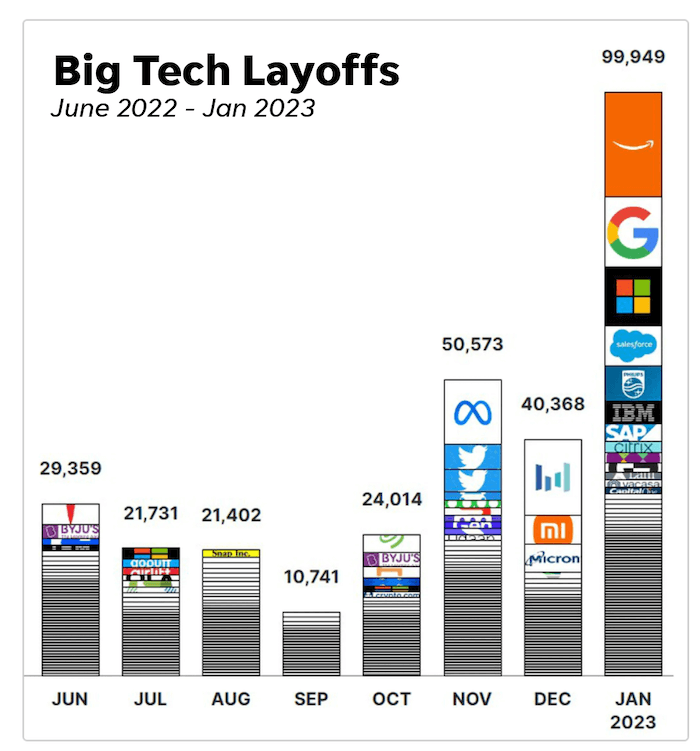 Last month, we shared insights on What the Big Tech Layoffs Mean for Small Businesses and PPC. I contributed to this post and while many experts had different perspectives on how these layoffs could impact the industry, nearly everyone agreed on one important point: This influx of talent leaving Google and Microsoft could be an opportunity and a blessing for the companies smart enough to hire these professionals reentering the job market.
So on that note, we're sharing a different perspective in this expert round-up. We've interviewed several recently laid-off experts in their field from Google and Microsoft and asked them to share their advice to help hiring managers find, attract, and hire talent from Google and Microsoft in 2023.
These experts include:
Big Tech employees come with small business benefits
Big Tech is known for its lengthy and strenuous interview and screening processes. They have large pools of applicants for nearly every job post. Brendan shared that "Google hires the best and brightest and then provides them with tools for ongoing development once they are hired. Google free agents are an asset to most companies."
These are massive organizations with highly detailed and technical products that work with millions of other businesses and partners.
Just a few of Microsoft's many partners.
This is why Parimala noted that at Microsoft, "you must learn to understand the business and deliver value by connecting the dots between people, processes, and technology."
Despite the size of their corporations, many teams within Google and Microsoft are set up to act as startups within a publicly traded international conglomerate. That unique experience gives alumni of these teams the unique perspective and experience of navigating within a large company while still being agile to smaller team expectations.
Interestingly, team members from Microsoft Advertising are used to fighting long and tough battles to win against their peers at Google. Freddy shared that "working with the teams at Microsoft Advertising was always an exciting one. Every day, we were the smaller dogs looking to upset the industry. It was always an uphill battle, but winning with our partners made it worth it."
How can employers find recently laid-off talent from Google?
Easy. Log onto LinkedIn and your feed will be preloaded with dozens of smart people looking for new opportunities. Andrea called out some areas to find recently laid-off Google talent:
https://xoogler.co/ – A group of Google alumni and current Googlers designed to share opportunities, connections, and support.
Xoogler Career Network – A LinkedIn group with over 1,700 ex-Googlers impacted by the recent layoffs.
Social media posts from recently laid-off Google talent using the hashtags #GoogleLayoffs and #Golden12k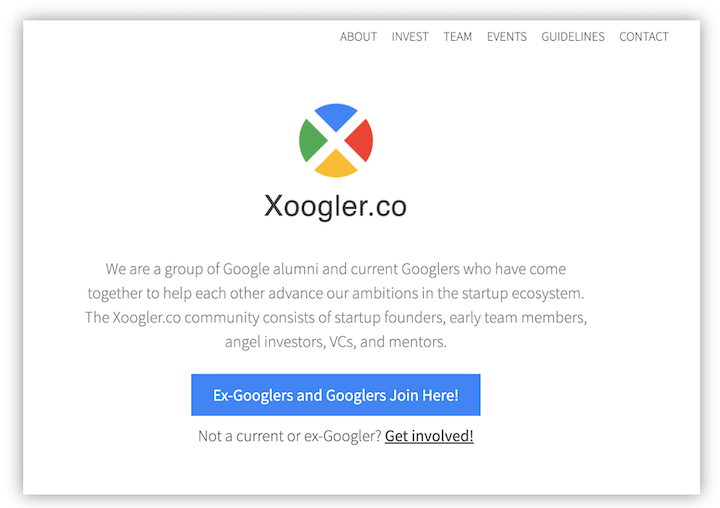 Resources for finding and hiring top talent
There are many aspects to attracting and retaining the right employees for your agency, from job posting and onboarding to employer branding and more. Here are some of our best resources to help you in the process:
What advice do you have for other peers as they reenter the job market?
No one's alone in this unexpected transition. Andrea reminds her peers, "Stay positive! Tap into your network, send messages even if you haven't kept up with folks. People generally want to help—especially if you made a positive impact on them in the past, they will make themselves a resource for you. But be sure to do your due diligence first. Come to those conversations with questions you are curious about, and be a thoughtful listener!"
We've got plenty of networking email templates to help you out!
Brendan echoes that sentiment as well. "Use this time to improve yourself, both personally and professionally. I suggest taking some time for yourself if you can financially do it and then start actively looking once you are ready to jump back in."
Resources for landing the right job for you
Here are some posts we've written that can help you in building your personal brand, preparing to wow your boss at your new job, and more.
Looking to hire? Expert spotlight 🔦
The experts who volunteered their insights and advice in this post have experience with countless advertisers, partners, and peers over their tenures at Google and Microsoft. They're currently looking for new opportunities and will be a valuable member of a company lucky enough to have them. On a personal note, I've partnered with several of these Xooglers and former Microsoft team members and would be proud to share my experiences or references to a potential employer.
Brendan Jacobson
Former Senior Strategic Partner Development Manager at Google
Background: Brendan has 20+ years experience in sales/business development/partnerships with the last 11+ years at Google. He most recently worked within Google's Channel Partner team supporting 3P partners. His efforts with his partners were essential to Google's effort to acquire and enable "new to Google" advertisers on their platforms.
A project you were proud to be part of: I recently completed a product integration with BigCommerce whereby its merchants now have direct API integrations with Google Merchant Center and Google Ads. This integration now allows merchants to have their product catalogs sync directly with Google which greatly simplifies the process of making products discoverable on Free Listings and Ads.
What I'm looking for in my next role: I enjoy strategic partnerships/sales roles which allow me to work with external partners and lead cross-functional internal teams. I am interested in health tech and AI, but am open to other areas as well.
Where to find me: Reach out to Brendan Jacobson on LinkedIn.
Andrea St. Pierre
Former Head of Industry at Google
Background: Andrea was most recently a Head of Industry at Google, as part of the ad sales business leading a team of account executives and account managers and supporting multiple large customer sales clients. Her last 7.5 years have been spent creating client partnerships and working in Digital Advertising (previously at Amazon prior to coming to Google). The thread in her career prior to these roles was in marketing and business analytics/insights.
A project you were proud to be part of: I onboarded a fairly new sales team (three out of the five members were either new to Google or new to the Ads Business) in my first 5 months.
What I'm looking for in my next role: A leadership role that allows me to continue to grow my career while utilizing the skills I know I bring to the table: relationship building, thoughtful leadership, coaching, data-driven decision-making, and strategic planning. I am open to roles in ad sales, adjacent to ad sales, or even something different.
Where to find me: Reach out to Andrea St. Pierre on LinkedIn.
Amanda Golden
Former News Communication Manager at Google
Background: Amanda is a journalist, previously an on-air political reporter and producer, who joined Google to lead communications and media strategy for the Google News Initiative.
A project you were proud to be part of: I helped to launch the News Equity Fund, providing resources to news groups that focused on journalism from underrepresented communities.
What I'm looking for in my next role: Impactful work to support the news industry.
Where to find me: Reach out to Amanda Golden on LinkedIn and follow her on Twitter.
Freddy Martinez
Former Director of Partner Development at Microsoft
Background: Freddy is a tech professional with over 13 years of experience who also had multiple roles in academia on the side for 5+ years. He has a master's in business analytics and seven years of people management experience in ad tech companies. His most recent role at Microsoft had him starting a new pod from scratch, with limited resources and zero inbound leads. In addition to acquisition, he was also responsible for customer success, end to end, with the help of his great teammates.
A project you were proud to be part of: Starting the pod that generated $0 with limited resources, to generating over $25 million a year by the time I left.
Where to find me: Reach out to Freddy Martinez on LinkedIn.
Parimala Ramdas
Former Senior Partner Technology Specialist at Microsoft
Background: Parimala was a technology strategist enabling global partners to build custom client solutions and growing revenue.
A project you were proud to be part of: I led the adoption of Microsoft Viva as the Global Partner and was the first to build a unique solution.
What I'm looking for in my next role: Leverage technology to solve business problems and grow revenue.
Where to find me: Reach out to Parimala Ramda on LinkedIn.
Make the most of the Big Tech Layoffs of 2023
As it's been said many times, there is plenty of opportunity to be gleaned from the Big Tech Layoffs of 2023—for both agencies and individuals. Even though it's called "Big" Tech for a reason, there are small communities and niches within this space and it all comes down to relationships between people. Stick to your core values and if you let that be your compass, you can't go wrong!


[ad_2]

Source link